Biblical designer soaps handcrafted in Israel
With a lil Hebrew too!
*****Word from the crafter artesian:
We aim to use and produce pure natural and personal soaps in the holy land which these ingredients are known for benefits to the skin. Our soap base does not use chemical "fillers" as most commercial ones do. You may request a non fragrance soap.
Please note… various herbs picked and sometimes flowers from Israel fields are used in many pure soaps and natural colors plus some may have not so natural drops of a fragrance. These oils are olive from Israel, sweet almond, Saffron, pomegranate, wheat germs, and more possibly plus some may nut (rarely) may be used in final product. Real coffee from Israel is used and spices. Donkey milk is used for Prophecy soaps.
Baalam the seer was on a donkey and also Messiah rode into Jerusalem on a donkey. For biblical readings as these we use the products here mentioned.
If you have allergies to any of these above pls do not use our Scripture soaps. Some folks also do not tolerate natural products or spices and scents from essential oil as well. They are for witnessing to others however if you'd still like to still be a part of us and donate to our good deeds in Israel and the future of her blessing all the world through her seed as promised by the God of Israel. Below you will find the name of the soap (they will never be exactly alike if you choose one, handmade are never exact like. A scripture will align with the biblical meaning name plus a picture of the soap or similar. Kindly order according to name of biblical pure soaps provided below. For the Children pls keep away from the wrappers (saran wraps etc and be aware if there small objects which may be embedded for children soaps… for example little rubber toys and squishy kid stuff but fun too.
We try and refrain from any object which may be at all sharp or uncomfortable on skin by all means. Exfoliates (salt, spices, oatmeal and more) may irritate some skin but we are professionally minded about that subject and use a standard accepted amount for many.
Pls tell us if we should withhold specific products or not so natural products as we reserve the right to add scents of the bible and beyond from the nations as stated here (fragrance oil or extracts etc) from your personal biblical soap order.
There are two choices in soap choices as follows
1. Israel
These are all natural based with the three oils of Honey (a biblical spice) milk of goat, and or olive, all which are biblical mentioned regarding Israel. These soaps are only scented with natural essential oils (skin safe) plus naturally Israel based, always from the bible with perhaps an herb or mint but No artificial fragrances are used in Israel soap choices. They are delightfully enjoyable as a remembrance here.
2. Nations
Nations soaps are also natural based but may be a plain soap base, it can also be mango or coconut scent based too or perhaps even another. We may also add fragrance oils or extract for scent (a different method used for extracting a natural scent). We may combine a natural scent from Israel (herbs of Israel) and a fragrance extract for example. It is not so natural 100%, a little less natural however the "Nations" often love various scents not mentioned in the bible. We aim to have have a variety of lovely scents to bless you with your designer Israel soap personal choice. We want you to be blessed by Israel Scripture soap in any case! One man's poison is another man's meat. We may design a scent you request possibly as well. All are literally handcrafted in Israel and may be sent to you. Some will be sent to the USA monthly (only about 10-15 so pls. note that. These are basically one of a kind soaps. No two are exactly alike! We carry men's fragrances and or Israel non scented soap for men and women. God bless you from Israel! Shalom!
Israel My Glory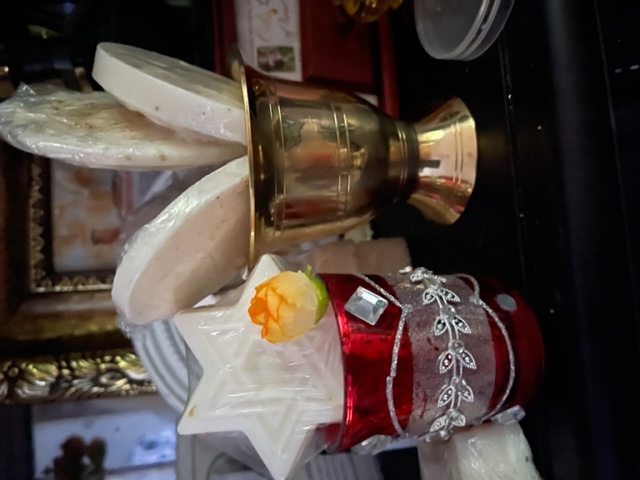 Crushed holy grounds
Café kadosh
Psalm 118:24 This is the day that the Lord has made; let us rejoice and be glad in it.
***Coffee scent and may be a Middle east coffee blend as well. Soap artist to decide each batch.
Mustard Seed
Hardal in Hebrew mustard and Zera is seed.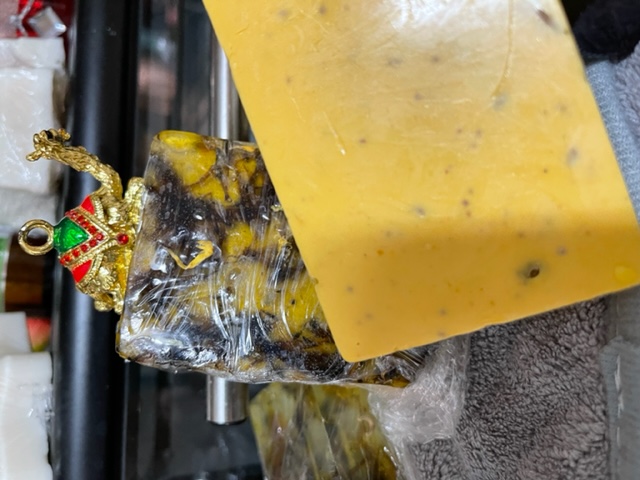 He said to them, "Because of your little faith. For truly, I say to you, if you have faith like a grain of mustard seed, you will say to this mountain, 'Move from here to there,' and it will move, and nothing will be impossible for you." This jewel designer soap from Israel is blessed with fragrance of mountain and ocean, essential oils of various drops, frankincense or Lavona in Hebrew resin hand crushed drops.
*** Goat's milk plus Shea butter known as butter of Israel.
Mom, Dad, kids, friends or witness family pack
Ima, Abba, yeladim and kitve ha kodesh le mishpacha (family)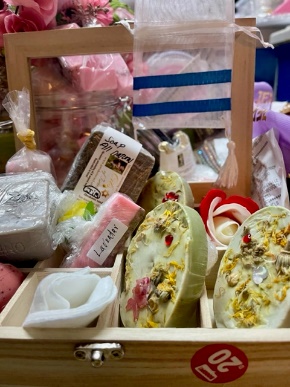 Flower scents, a Dead Sea mud soap, dead sea salt and a kids soap with a prize inside (rubber tiny toy). Fragrances and natural scents available. This is the only soap item which generally (unless requested) comes either fragranced or natural. You choose for the family occasion friends etc.
Bow the Knee
Leheestavey (worship position for a king)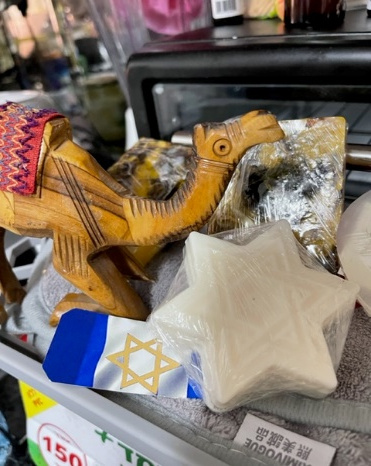 Phil 10:2 So that at the name of Jesus every knee should bow, in heaven and on earth and under the earth.
**Blessed with goats milk essential oils and Shea butter, frankincense.
Abundance
Goats milk, frankincense and pure essential oils, pure shea butter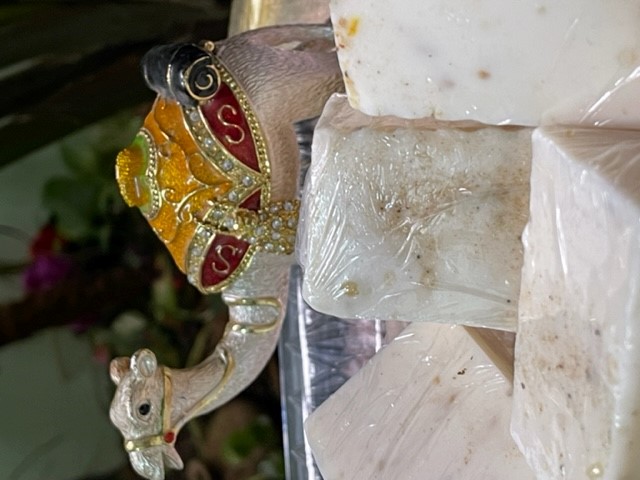 Isaiah 60:6
Camel Caravans  will cover your roads. Young camels from Midian and Ephah.
All the merchants of Sheba will come, bringing gold and incense and singing praises to the Lord
Seek ye Myrrh
Myrrh is Mor in Hebrew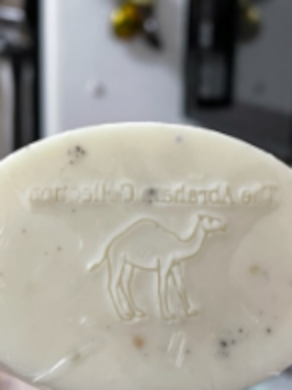 <
Matt: 6: 33 But seek first the kingdom of God and his righteousness, and all these things will be added to you.
***Natural & Handcrafted in Israel. Goats milk, essential oils. She boasts in the Lord of Myrrh Resin rocks crushed by believer's hands, the remnant of Israel.
Ocean Grace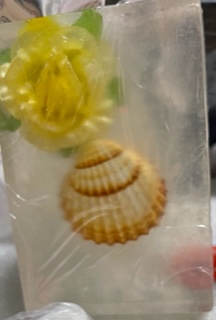 Micah 7:19
He will again have compassion on us, He will tread our iniquities under foot. Yes He will cast all their sins into
The depths of the sea.
Lords Banquet
Adon = Lord (Blessed be the meek) can be in soap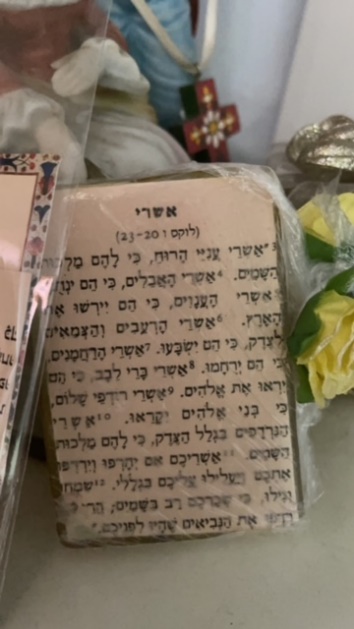 Psalm 81:16 >But he would feed you with the finest of the wheat, and with honey from the rock I would satisfy you."
A complete Hebrew blessing of the sermon on the mount.
***This will be the Israel soap line and a scent natural. Olive, goat, honey base with essential oils plus blessings of pomegranate or wheat germ oil and perhaps saffron oil and or sweet almond oil from Israel.
Goodness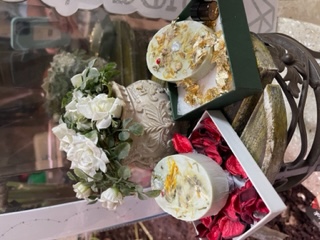 Rev 19:7
Let us be glad and rejoice and give honor to Him, for the marriage of the Lamb
Has come and the bride has made herself ready
Milk and Honey
Halav ve dvash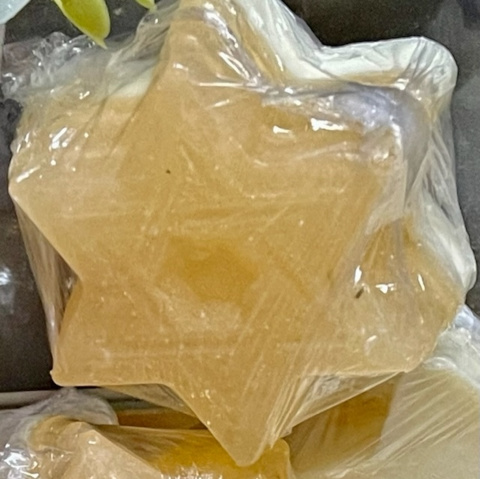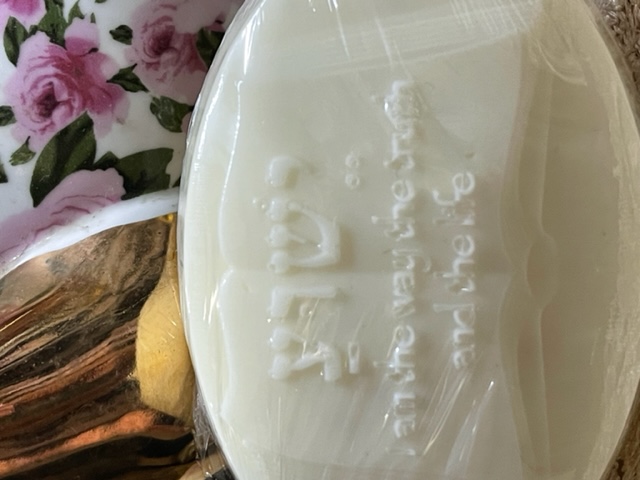 Ex: 20:6 On that day I swore to them that I would bring them out of the land of Egypt into a land that I had searched out for them, a land flowing with milk and honey, the most glorious of all lands.
***various scents will be used for this soap. Pls tell us your preference. Always it will come with goat's milk and or a honey base in addition to natural only scents. This is only available in the Israel line of designer bible soaps. TY.
Restoration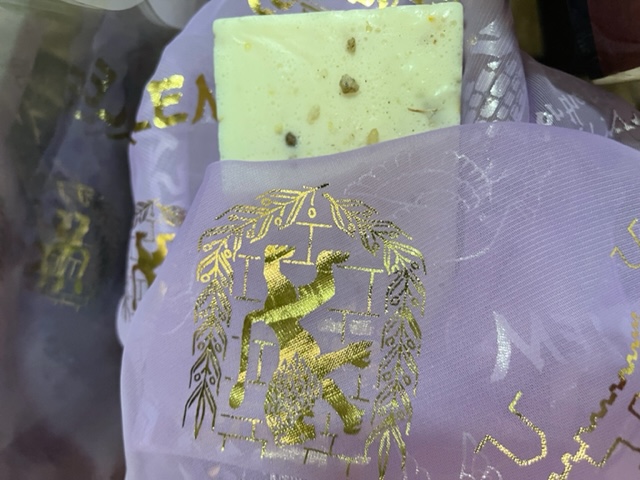 Psalm 23
The Lord is my Shepard , He makes me lie down in green pastures. He leads me beside still waters;
He restores my soul. He leads me in paths of righteousness for his name sake.
The Way
Ha derech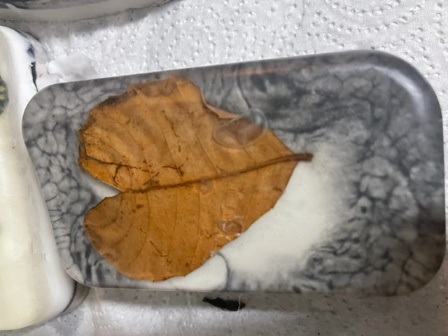 Isaiah 19: 23-25 In that day there will be a highway from Egypt to Assyria, and Assyria will come into Egypt, and Egypt into Assyria, and the Egyptians will worship with the Assyrians. In that day Israel will be the third with Egypt and Assyria, a blessing in the midst of the earth, whom the Lord of hosts has blessed, saying, "Blessed be Egypt my people, and Assyria the work of my hands, and Israel my inheritance."
**Coffee scented with various scents available. Clays natural plus essential oils.
Prophecy and Blessings to Israel
Nevuah prophecy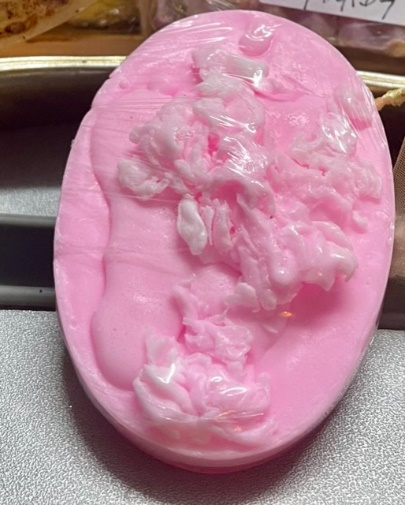 Deut: 23:5 But the Lord your God would not listen to Balaam; instead the Lord your God turned the curse into a blessing for you, because the Lord your God loved you.
**Donkey milk, fragrance, essential oil and Shea butter
Born Again
Nolad me hadash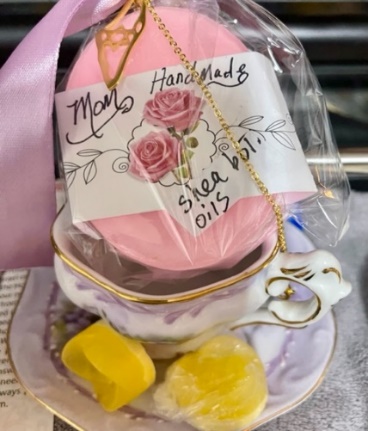 Ezekiel 47:9 And wherever the river goes, every living creature that swarms will live, and there will be very many fish. For this water goes there, that the waters of the sea may become fresh; so everything will live where the river goes. **Shea butter, lavender oils and fragrance, clays and an exfoliate added available too.
Halleluja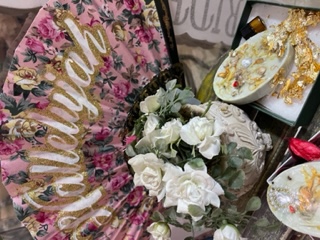 Praise = (hallel)  and Ya= Adoani (the Lord)
24 times mentioned in Psalms
Grafted In
urkkevu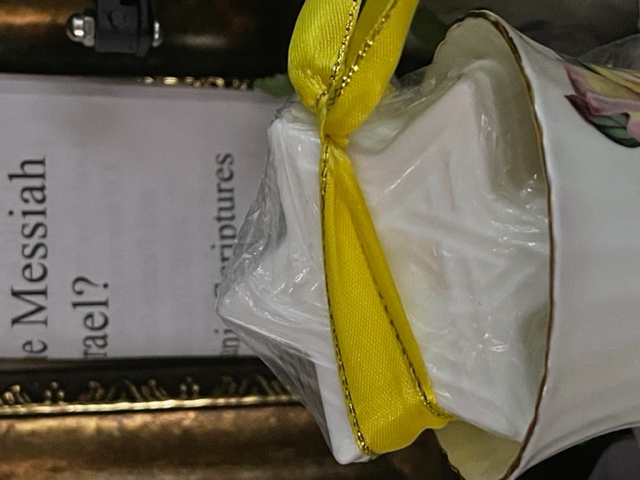 Romans 11:24 >For if you (gentile nations who believe in the God of Israel and Messiah) were cut from what is by nature a wild olive tree, and grafted, contrary to nature, into a cultivated olive tree, how much more will these, the natural branches, be grafted back into their own olive tree.
Available in the Israel line only.
***Pure Israel oils and essential oils only plus local herbs and scents naturally grown in Israel. Goat's milk, Olive oil or Honey based only. Soap artist will decide.
Fields of Glory
Kavod = glory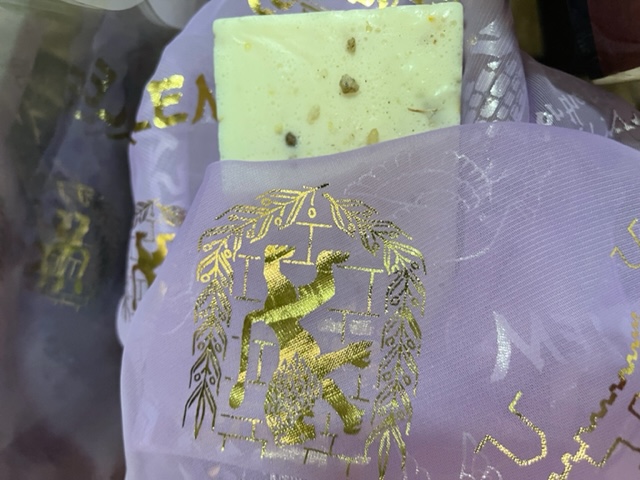 Sol 2:1 I am a rose of Sharon, a lily of the valleys
***Clays of Israel, essential oils, frankincense. Fragranced.
One New Man
Ish hadash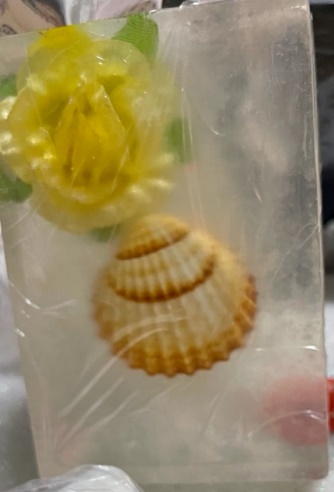 Eph. 4:24 And to put on the new self, created after the likeness of God in true righteousness and holiness.
***Ocean scent, sands (clay) as in Abrahams sand of the sea God's blessings to his descendants all over the world to be numerous as the sand on the sea.
Can be any base (plain, mango, coconut). The availability this will depend on.
Fragranced with various as the artist decides as Abraham is the father of not only Israel.
Seed of David is Messiah
Zera Mashiach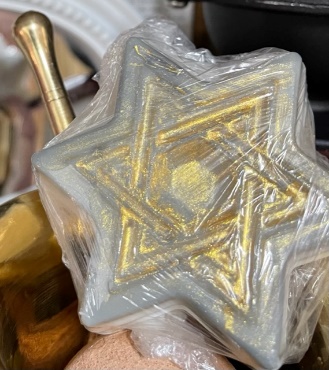 Natural and Handcrafted in Israel. She carries Dead Sea minerals ash (known for exfoliating) volcanic rock. Shea butter & glycerins for God's grace and gentleness to us. Essential oils known for excellent skin enrichment. Mica coloring (will come off)
Scripture below for Seed of David is Messiah soap
2 Sam 7:16 And your house and your kingdom shall be made sure forever before me. Your throne shall be established forever.'
***Blessed with clay essential oils plus goats milk and frankincense.
Goats Rams & Lambs
Se = lamb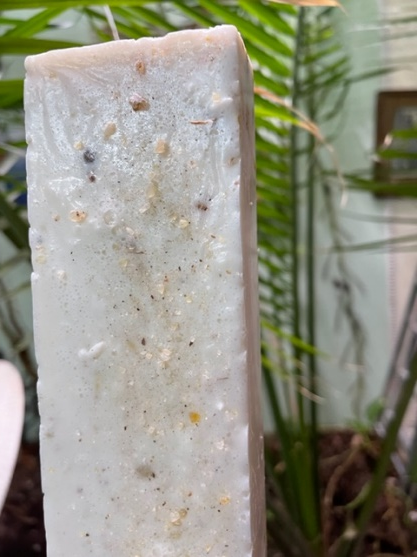 Isaiah 11:16
The wolf shall dwell with the lamb, and the leopard shall lie down with the young goat, and the calf and the lion and the fattened calf together; and a little child shall lead them.
**Frankincense, Israel oils, Israel grown and picked on the mountains of Israel herbs plus natural scents and clays for exfoliating.